Prices mobilehome Ameland 2023
Weekly rental is from Friday to Friday (arrival from 3 pm onwards, departure before 10 am)
Weekend rental is from Friday 3 pm onwards until Monday 10 am.
For a midweek applies: arrival Monday 3 pm onwards, departure Friday before 10 am.
We don't charge any booking fees and certainly not any "hidden" costs!!
You do not pay tourist tax, Chalet2rent does that for you!
Quarter 1 | 2023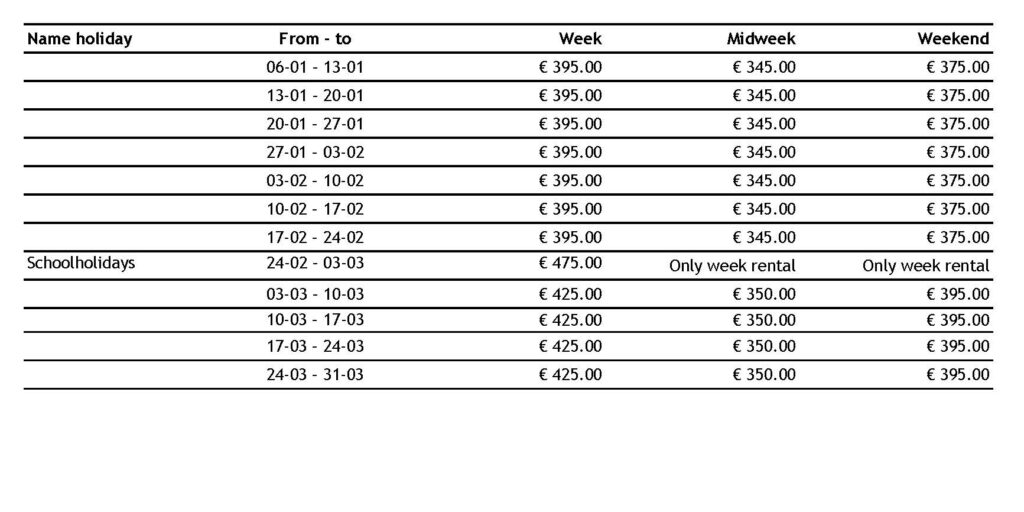 Quarter 2 | 2023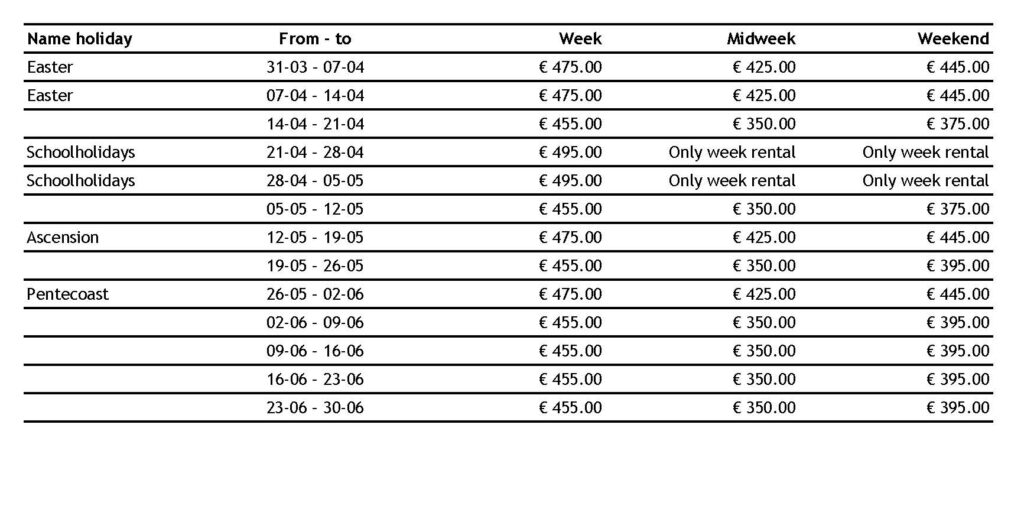 Quarter 3 | 2023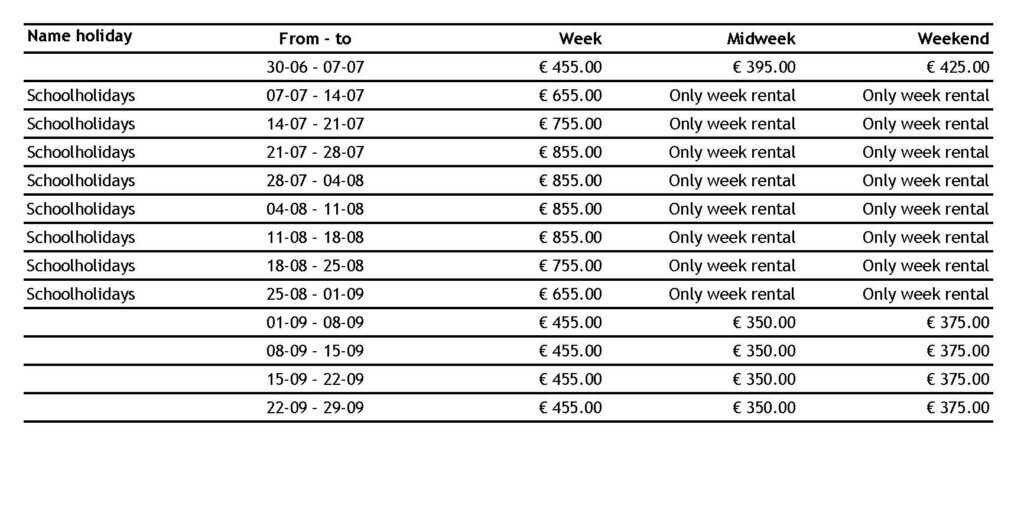 Quarter 4 | 2023